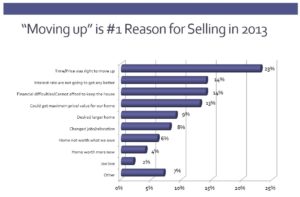 Home prices increased in June on a monthly basis for the 16th consecutive month, according to the latest figures from CoreLogic. 
Including distressed sales,—short sales and real estate owned properties—the CoreLogic Home Price Index report jumped 1.9% from May to June. Although this is an impressive uptick, this is the first time since April in which home prices did not increase by at least 2% than the previous month.
 Meanwhile, on a yearly basis, home values across the country were up 11.9%.
 The CoreLogic HPI is based on Multiple Listing Service data that measures price changes for the most recent month.
 "In the first six months of 2013, the U.S. housing market appreciated a remarkable 10%," said Mark Fleming, chief economist for CoreLogic. "This trend in home price gains is moving at the fastest pace since 1977."
 Of the top 100 Core Based Statistical Areas measured by population, 99 showed annual home value increases in June, which is one more city than the prior month.
 The Irvine, Calif.-based analytic firm expects the positive news to continue in July, with projections for the HPI including distressed transactions to rise by 12.5% on a year-over-year basis and increase by 1.8% on a monthly basis.
 CoreLogic revealed the greatest home price rises took place in Nevada (up 26.5%), California (21.4%), Wyoming (16.7%), Arizona (16.2%) and Georgia (14.3%).
 The only two states that posted home price depreciation during June were Mississippi and Delaware, down 2.1% and 1.1%, respectively.
 National Mortgage News Aug 6, 2013