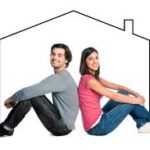 Millennials, those born between 1980 and 2000, are the second-biggest sector of home buyers, behind Generation X (those born between 1965 and 1979), according to a 2013 National Association of REALTORS ® research about generational housing trends.
Realty professionals informed ABC News lately of some "must have" qualities that tend to be in high appeal among young home buyers. Several of those "must haves" include:
1. Upgraded kitchen and bathroom: "The main reason young buyers look for updated kitchens and bathrooms is due to the fact that they have minimized budgets," says Jack Curtis, a real estate professional in Dublin, Ohio. "The majority of their savings will go toward the deposit and home furnishings. Kitchens and bathrooms are also the most costly portion of a home to update, and young home owners can not afford to dedicate a lot of money into those areas.".
2. Big kitchen with an open floor plan: "The kitchen area has become the hangout room along with the living room," says Lou Cardillo of The Lou Cardillo Team in Yorktwon Heights, N.Y. "An open space that can easily transition from kitchen to Television Room is high on the list of the ideal home for young buyers. Essentially, the kitchen is the new living room.".
3. Home office: "As technology makes us more mobile, young buyers have more possibilities than ever to work from home, depending on their job," says Paige Elliot, a real estate professional with Dave Perry-Miller & Associates in Dallas. "Having a dedicated space is important because it will help keep them focused and concentrated on work while they are at home on a Skype call, preparing a presentation, establishing their workday or just paying bills.".
4. Area: "My young buyers search for homes that are in proximity to public transport and that have a good walking score," says Allison Nichols, a real estate professional with Related Realty in Chicago.
5. Technology: A home's appeal could be increased if it has a strong mobile carrier's signal or a long list of access provider options, says Cardillo. "Internet and cell service matters a lot to this generation, and they're probably going to ask, so you must have answers," Cardillo says.