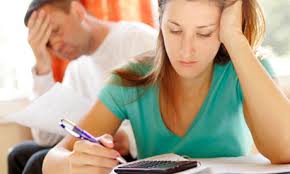 The recurring price recovery and increase in positive equity all around the country has been source for celebration among many industry commentators– but they're not much comfort to those who continue to struggle to pay their mortgages, Fitch Ratings says in a new release.
While equity is an essential factor in regards to borrowers' payment behavior, Fitch advises readers which income and capability to pay are also essential.
"It is clear that rising home prices have had a positive influence on borrower behavior. However, some portion of borrowers still exhibit an inability to recover as the economy has moderately improved," the agency said in its analysis.
Over the last two years, Fitch predicts the percentage of borrowers entering foreclosure with positive equity has roughly doubled.
This trend is particularly evident in many of the domestic mortgage-backed securities (RMBS) loans that have taken part in the foreclosure procedure recently.
"In many cases, troubled borrowers with equity are unable to sell their properties because the proceeds of the sale would not be enough to cover the mortgage amount, the closing costs, and the backlog of missed payments," the company explained. "Loans entering foreclosure today have missed roughly two years of payments on average, more than double the pre-crisis, long term average.".
Complicating the matter are today's tighter loan underwriting and origination guidelines, which Fitch says could prevent many struggling customers from tapping their home equity to cover expenditures.
"Under the existing regulatory framework, residential mortgage servicers have many tools at their disposal to help struggling homeowners. However, servicers are often left with few options other than foreclosure for borrowers who are unable to make regularly scheduled mortgage payments, despite their interest in remaining in their homes," Fitch said.
"This is especially true in situations where borrowers have equity in the property and have payment problems even after loan modifications involving significant rate reductions.".