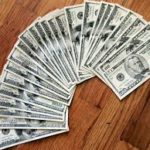 Twenty-nine percent of U.S. housing sales were from all-cash acquisitions in 2013– with the percentage trending significantly higher in the second half of the year, according to RealtyTrac's December and Year-End 2013 U.S. Residential and Foreclosure Sales Report.
About 32 percent of REALTORS surveyed state they had a sale in December that was a cash sale. Investment groups and international buyers have the tendency to make up the bulk of cash acquisitions. About 11 percent of cash sales were from new home buyers compared to more than 70 percent for investment groups and international buyers, according to the December REALTORS ® Confidence Index Survey report.
RealtyTrac reports that all-cash sales accounted for over 50 percent of all residential deals in December in the following states:.
Florida: 62.5 %.
Wisconsin: 59.8 %.
Alabama: 55.7 %.
South Carolina: 51.3 %.
Georgia: 51.3 %.