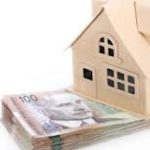 A swath of borrowers are set to experience a payment surprise in 2014 as payments attributed to a crop of home equity lines of credit (HELOCs) made through the housing boom will begin to rise suddenly, The New York Times reports.
For several years, borrowers making monthly payments on about $30 billion in HELOCs needed only to pay interest only on the loans, according to the Times. However this year, many loans will recast, and borrowers must start paying both principal and interest, the Times stated.
The additional repayment of principle can push up monthly payments for many of those HELOC borrowers by hundreds of dollars, potentially stimulating a new wave of loan defaults. The risk of delinquencies arising from HELOC payment resets could increase even further from 2015 to 2017, since even larger volumes of HELOCs are set to reset during that time frame.
"Do they realize they have a situation where their payments could triple?" Jeffrey C. Taylor, a partner at a mortgage services firm, told the Times. "Are we going to see people having difficulties making those payments? As 2014 plays out, we'll begin to know more about all of this.".