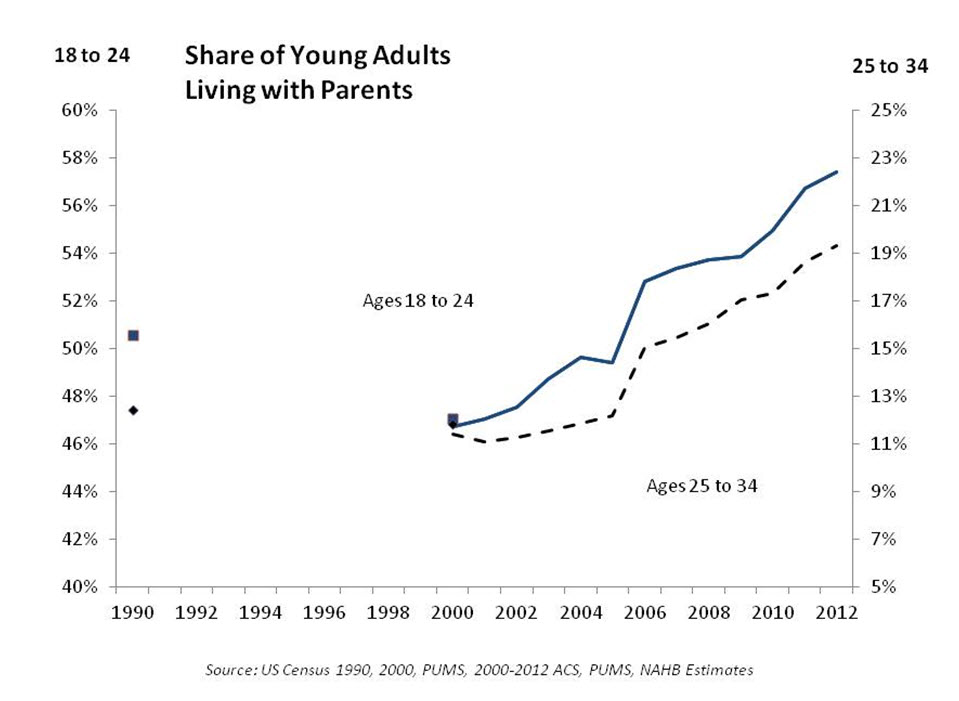 Increasing college enrollment among younger adults ages 18 to 24 helps explain their raised preferences for not leaving parent homes. The majority of adults in this age group, 52 percent, attended school or college in 2012, compared to 45 percent in 2000 and 43 percent in 1990. College attendance takes a lesser role in the choice of older adults, ages 25 to 34, to stay at parents' home. Under 14 percent of adults in this older cohort were still in college or school in 2012, the comparable share in 1990 and 2000 was just somewhat below, near 12 percent.
For older, more knowledgeable and better educated grownups ages 25 to 34, the ability to find steady, higher-paying jobs plays an increasing role. As unemployment rates maintained raising in the late 2000s so did the shares of young people residing with parents. In 2000, the shares of unemployed in this particular age group were 7 percent among young adults living with parents and 4 percent among those living separately. By 2012, these shares reached 14 percent among adults residing with parents and 6 percent among same age adults living independently.
Despite the fact that unemployment rates began to decrease in most states in 2011, shares of young people living with parents stay stubbornly high and even increased in some states, suggesting that it takes longer for young adults to conquer the overall sense of economic vulnerability, get confidence and financial independence before leaving parents' homes. This is especially true for states hardest hit by the housing boom and bust, such as California and Florida, where percent of young people residing with parents remained to rise through 2012 despite developing job markets. California and Florida– two of the states hardest hit by the housing boom and bust – follow with their shares just slightly under 40 percent.