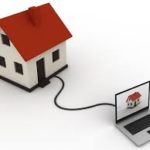 A new study by Trulia chief economist Jed Kolko notes some interesting numbers for the housing market of the top ten "tech hubs" around the United States.
Applying Census Data, Kolko created a "tech score" for each of the biggest 100 metro areas, equating "the share of local employment in the software publishing, data processing and hosting, and Internet publishing, broadcasting, and search-portal industries," in addition to the area's "share of local employees in the computer programmer, software developer, and Web developer occupations" compared with the rest of the population.
San Jose, California; Seattle, Washington; and San Francisco, California, were definitely the top three markets. The list featured other markets like Austin, Texas, and Raleigh, North Carolina.
Kolko notes month-to-month asking prices nationally were up 1.1 percent in January. In spite of current grievances bemoaning the fate of San Francisco's rising price of housing, year-to-year home prices in tech hubs such like the Bay Area stay fairly consistent with the rising national average of 2 percent higher than the national average.
The mild boost from the national average is not built on technology companies in the area, according to Kolko. Instead, tech hubs "had steeper price declines during the bust and have fewer homes stuck in foreclosure today– both of those factors are driving the current price rebound.".
However, certain conclusions are clear: Homes, on average, are more pricey in tech hubs all over the nation. Compared with the national average of $133 per square foot for housing,, the average cost per square foot of a house in the top tech areas is $242.
Qualifying factors must be thought about for present cost-per-square foot numbers in regard to pre-bust numbers, writes Kolko. In 1990, home prices in tech hubs were 52 percent greater than the national average.
Significant research universities, practically skilled workers, pc manufacturing, and nice weather make certain locations more attractive to technology companies. Tech hubs were more expensive in the pre-Internet age, and the trend continues.
Tech hubs like Raleigh and Austin experienced new home construction at rates ten times and eight times higher than San Francisco, respectively. San Francisco's location near an ocean, on a bay, and adjacent to steep cliffs severely hampers new housing development that could reduce home prices for an expanding labor force.
Kolko notes that home price is not a new issue for tech hubs; instead, the increasing cost of home ownership comes from low home production coupled with an attractive area.