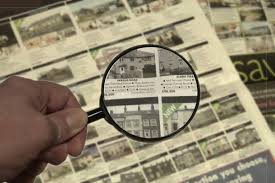 Realtor.com launched its February Monthly Housing Trend Report, which revealed an increase in listing prices and also an increase of housing inventory. The increase in both list price along with inventory points to a "strong early beginning to this spring's home buying season," the report said.
On a national level, median list prices increased to $199,000, year-over year. The gain of median listing price represents a 7.6 percent increase from the previous year, and is up 2.05 percent from the past month. "In general these prices suggest a continued reinforcement of steady gains and market stabilization that we've been enjoying since late last summer," said Steve Berkowitz, CEO of Move, Inc. Posting a decrease by 0.9 percent from the previous month, the median age of inventory shrunk fairly to 114 days.
Realistically, some of the increase in inventory can be contributed to many seller's properties appreciating to a point where their equity position is no longer in a negative position. They can now sell without coming out of pocket to cover the existing mortgage and closing costs, or doing a short sale.
The study found that inventory raised by 10.1 percent nationally year-over-year, with total listings of roughly 1.7 million.
"Seller confidence is the factor to watch as we head into the spring home buying season, and these are very encouraging indicators– not only are more homes appearing onto the market, but generally we don't see a rise in asking prices this early into the year. This is the market these sellers have been awaiting for," Berkowitz added.
Sellers have to be careful though. The buyer's affordability levels have dropped over the past year. The increase in pricing in conjunction with the higher interest rates and tighter lender underwriting guidelines due to new government regulations, will be taking some of the "buying" heat out of the market, that has been experienced over the past couple years. Over priced listings can have an issue in realizing a sale.
The top five metros for median list price all reside in California: San Francisco ($849,000); Santa Barbara-Santa Maria-Lompoc ($700,000); San Jose ($669,000); Orange County ($599,900); and Ventura ($523,950).
Chicago, Illinois topped the list with the most total listings at 45,998, followed by Atlanta, Georgia (34,045); Phoenix-Mesa, Arizona (23,654); Philadelphia, Pennsylvania (21,909); and Riverside-San Bernardino, California (21,221).
Real estate is regional. Always evaluate the strength, inventory levels, and quantity of sales in your specific market. The market is changing. Price based on where the market is, and where it's going… not where it's been.