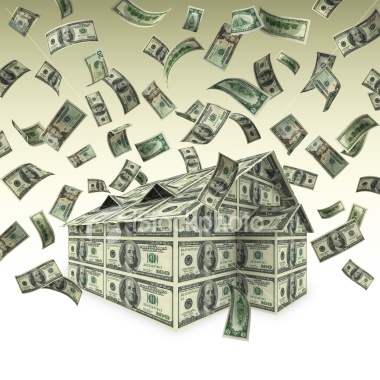 According to the National Association of Home Builders (NAHB), in the last four years, the typical size of new homes has increased 13.4 percent from 2,362 square feet in 2009 to 2,679 square feet in 2013. The Association also states that the share of new homes with a minimum of four bedrooms has increased from 34 percent in 2009 to 48 percent last year.
The share of new homes purchased with approximately three full bathrooms rose from 23 percent in 2010 to 35 percent in 2013, and homes with at least three garages rose from 16 percent in 2010 to a mighty 22 percent in 2013.
More house, more money
As homes grow, so does the average sales price, rising from $248,000 in 2009 to $318,000 in 2013. To find out why homes are getting so big you need to look at who is purchasing them.
Rose Quint, NAHB assistant vice president for survey research said, "It requires a high credit score and a nice income to get a mortgage," bearing in mind that the spread between the average Experian credit score of all U.S. consumers and the average home borrower's score has increased from 33 points in the early 2000s to 58 points in 2013.
The median income of new-home buyers has gradually climbed from $91,768 in 2005 to $107,607 in 2011.
Over the same period, the number of new-home sales has significantly decreased, from 1.28 million to 306,000.
"There are not as many individuals who have the income that can get a new house," said Quint.
Lending remains tight not only for buyers but also for builders, particularly smaller builders who depend on funding for building supplies and staffing. New home sales have dropped, consequently so have existing home sales that are now quite stagnant, but the bottom line is that all signs point to extended improvement for the housing sector.
Lending will not likely loosen up any time soon, so expect sales to slow compared to last year.