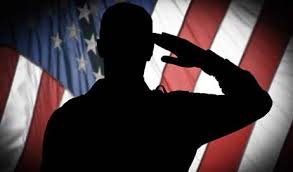 As if Iraq war veterans don't have sufficient obstacles going back to civilian life, now they face the double whammy of increasing unemployment and a housing crisis that may currently have put their finances at risk. The government has developed programs to help veterans handle foreclosures and becoming first-time homebuyers. But when that's not enough, veterans can look to some (extra)ordinary citizens for a little help in these difficult economic times.
The Arizona Republic discusses one such program, Project We Remember, which is assisting one family climb out of its financial turmoil after Army veteran Chris Esquivel lost his job as a real-estate agent, then lost his home to foreclosure. Within days of contacting Project We Remember, Esquivel and his family relocated into a brand-new apartment house, where they are paying half the normal rent for a year as part of the program. The developer of the home, Kaplan Management Co. of Houston, whose president also is a veteran, has set aside at least one other unit for a veteran in need of a helping hand.
From the Project We Remember Web site:
"Project We Remember is devoted to helping those who have sacrificed so much for our freedoms. It is our main purpose to raise funds for individuals and non-profit organizations that provide support to our military men and women when they and their families are in need beyond that which is provided by their respective service branch. We believe that we can provide a significant positive effect on the daily lives and the morale of our service personnel by demonstrating that we care both in words and in actions.".