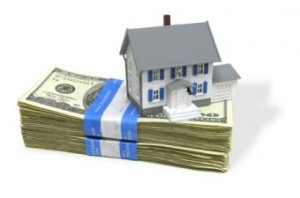 The Data & Analytics division of Black Knight Financial Services (BKFS) stated no monthly adjustment in its Home Price Index (HPI) for January, highlighting the problem as to where other home price reports– including the monthly Case-Shiller Home Price Indices– will land for the year's first month.
BKFS' newest report shows the index registering $232,000 in January, unchanged from the end of 2013. Year-on-year, the index was up 8 percent from $215,000.
"Prices have flattened out because of seasonal effects and a decrease in the market," said Raj Dosaj, VP of behavioral models and HPI for Black Knight Data & Analytics.
Given January's flatness, national prices remain 14 percent off their top of $270,000 in June 2006.
Of the 20 biggest states, California posted the biggest year-over-year increase at 14.8 percent. On a monthly basis, it ranked among the top five largest states, reporting a gain of 0.3 percent.
Among all states, New York topped in gains with a 0.6 percent monthly increase. Following the Empire State were New Jersey (0.5 percent) and Nevada, Pennsylvania, Georgia, and the District of Columbia– all at 0.4 percent.
Not making the top 10 list in January was Texas, which, after several months spent reaching new price peaks, gave up a bit with a 0.3 percent month-over-month decrease.
Among cities, half of the top 10 performers in January could be spotted in California– not a surprise, given the state's representation in past HPI records. Top movers featured San Jose (0.9 percent), Santa Rosa (0.8 percent), and Oxnard (0.7 percent), California, which took up the top three spots. Additionally reporting gains were New York City and San Francisco, each at 0.7 percent.
As for this week's other reports, Dosaj anticipates to see flat to falling prices, "as they tend to be influenced by temporary effects more firmly than the Black Knight HPI," as they feature short and REO sales that are more susceptible to seasonal volatility.
"Going forward we should see positive growth in 2014 but at a more moderate pace compared to 2013. Somewhere between 2-4 percent for the year is likely," he stated.