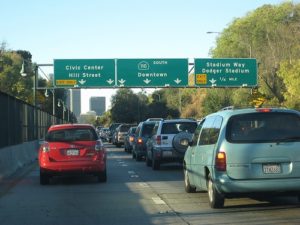 Most home buyers know they'll pay for desirable locations, whether it's conveniently near their workplace or pleasantly distant from it. But a recent look at commuting costs by Credit.com reminds buyers to put the figures into stark black and white, even if the lender doesn't require it.
Many lenders examine commuting costs only if the commute is especially long. These "megacommutes" of at least 90 minutes and 50 miles are faced by some 600,000 full-time workers, according to data from the U.S. Census Bureau.
A lender looking at these figures would take the 10 miles each way above the allowed 50 and assign a dollar value. A figure of $10 per day would result in extra commuting costs of $216 per month may be large enough to affect a buyer's debt-to-income ratio. Commuting costs could also shrink residual income, another important financial metric for VA and, soon, as HUD changes their guidelines, some FHA borrowers. This could force buyers with less-than-ideal credit to accept a lesser loan amount.
While most situations won't put buyers into a make-or-break position, it's still important to know the figures. Any new costs that could impact your monthly mortgage payment are worth a closer look.