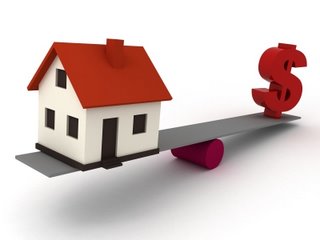 The Security and Exchange Commission (SEC) has agreed to allow the standards for the Qualified Residential Mortgage (QRM) to equal the Qualified Mortgage (QM) criteria imposed by the Consumer Financial Protection Bureau (CFPB).
By allowing QRMs to equal the QM standards, there will not be a down-payment requirement for a loan to avoid risk-retention requirements. The QM-plus option under consideration would have required a loan to meet the QM criteria and have a down-payment of 30 percent to avoid the pending 5 percent risk-retention requirement.
This is good news as the 30% down requirement would have made mortgages larger than 70% loan to value more expensive and harder to get by the borrower, and would  have driven many mortgage lenders out of business, or as a minimum curtailed their making loans over 70% LTV because the accounting, and systems that would have to be put in place to handle the 5% fraction of the loan, would have been too expensive to implement.
If you are in the Los Angeles region, have any questions or real estate sales or financing needs, feel free in contacting me.
Ron Henderson GRI, RECS, CIAS
President/Broker
Multi Real Estate Services, Inc
Gov't Affairs Chair – California Association of Mortgage Professionals
www.mres.com
ronh@mres.com
Real Estate market, Mortgage rates, Los Angeles, San Fernando Valley, Conejo Valley, Simi Valley