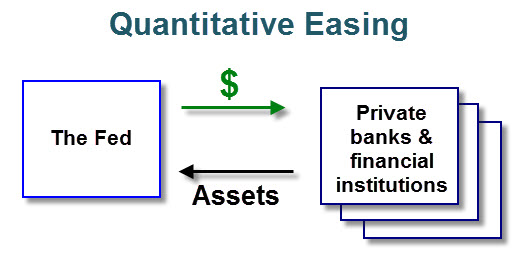 The Federal Reserve will probably complete their Quantitative Easing (QE) in October. QE is the unconventional monetary policy used by the Fed to artificially keep long term interest rates down by buying billions of dollars of bonds and mortgage backed securities every month. For several years the Fed maintained an $85 billion a month buying level. This year they've been scaling back their buying levels by $10 Billion a month increments. Now it appears that they'll be finishing the policy with a $15 billion reduction in October.
The wild cards, how will the real estate market and economy hold up when interest rates go to market levels, and will the stock market take a hit if investors have a problem with the Fed being less accommodating?
There is a debate on how effective QE has been, but we do know basic economics 101, "supply & demand". By removing a major buyer of a product the price goes up… In this case interest rates will be higher.
If you are in the Los Angeles region, have any questions or real estate sales or financing needs, feel free in contacting me.
Ron Henderson GRI, RECS, CIAS
President/Broker
Multi Real Estate Services, Inc
Gov't Affairs Chair – California Association of Mortgage Professionals
www.mres.com
ronh@mres.com
Real Estate market, Mortgage rates, Los Angeles, San Fernando Valley, Conejo Valley, Simi Valley