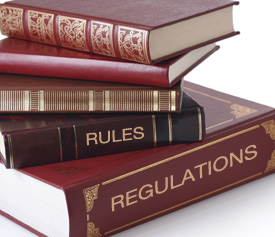 As a Government Affairs Chair for the California Association of Mortgage Professionals (CAMP), I get exposed to upcoming bills being presented to local, state and federal governmental branches. February 27th is the last day bills can be introduced on the state level, but here are a few that have been submitted that have some real estate exposure…
CA AB 99
Author: Perea (D)
Title Income Exclusion: Mortgage Debt Forgiveness
Summary: Amends the Personal Income Tax Law that provides for modified conformity to specified provisions of federal income tax law relating to the exclusion of the discharge of qualified principal residence indebtedness from an individual's income. Provides that these provisions would conform to the federal extension, discharge indebtedness for related penalties and interest.
CA AB 205
Author: Wood (D)
Title Residential Property: Possession by Declaration
Summary: Extends the residential property subject to existing law that permits an owner of specified residential property to register vacant real property with the local law enforcement agency and to execute a Declaration of Ownership of Residential Real Property to include the City of Eureka in the County of Humboldt, the City of Fairfield in the County of Solano, and Counties of Humboldt and Lake.
CA AB 259
Author: Dababneh (D)
Title Personal Information Privacy
Summary: Requires an agency, if the agency was the source of the breach and the breach compromised a person's social security number, driver's license number, or California identification card number, to offer to provide the person with identity theft prevention and mitigation services at no cost for not less than 12 months.
CA AB 345
Author: Frazier (D)
Title Real Estate Licenses: Continuing Education Requirements
Summary: Requires real estate licensees, as part of the licensee's 45 hours of continuing education, to successfully complete a 3-hour course in the management of offices and supervision of licensed activities.
CA SB 116
Author: Vidak (R)
Title Eminent Domain Proceedings
Summary: Makes a technical nonsubstantive change to existing law that requires that eminent domain proceedings commenced by serving the summons by publication include, in addition to the summons, a description of the property sought to be taken.
CA SB 146
Author: Galgiani (D)
Title Real Estate Licensees: Fictitious Business Names
Summary: Provides that a team name is also not a fictitious business name for purposes of any other law when certain criteria apply. Makes technical and clarifying changes.
If you are in the Los Angeles region, have any questions or real estate sales or financing needs, feel free in contacting:
Ron Henderson GRI, RECS, CIAS
President/Broker
Multi Real Estate Services, Inc
Gov't Affairs Chair – California Association of Mortgage Professionals
www.mres.com
ronh@mres.com
Real Estate market, Mortgage rates, Los Angeles, San Fernando Valley, Conejo Valley, Simi Valley