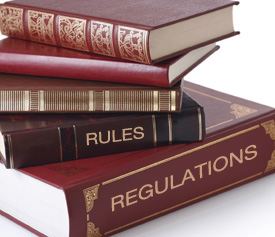 The CFPB just released a statement delaying the full implementation of the complex TILA-RESPA Integrated Disclosure.
WASHINGTON, D.C. — Today, Consumer Financial Protection Bureau (CFPB) Director Richard Cordray issued the following statement on the Know Before You Owe mortgage disclosure rule:
"The CFPB will be issuing a proposed amendment to delay the effective date of the Know Before You Owe rule until October 1, 2015. We made this decision to correct an administrative error that we just discovered in meeting the requirements under federal law, which would have delayed the effective date of the rule by two weeks. We further believe that the additional time included in the proposed effective date would better accommodate the interests of the many consumers and providers whose families will be busy with the transition to the new school year at that time."
The public will have an opportunity to comment on this proposal and a final decision is expected shortly thereafter.
If you are in the Los Angeles area, have any questions or real estate sales or financing needs, feel free in contacting me.
Ron Henderson GRI, RECS, CIAS
President/Broker
Multi Real Estate Services, Inc.
Gov't Affairs Chair – California Association of Mortgage Professionals
www.mres.com
ronh@mres.com
Specialist in the Art of Real Estate Sales and Finance
Real Estate market, mortgage rates, Los Angeles, San Fernando Valley, Conejo Valley, Simi Valley, Woodland Hills, West Hills, Calabasas, Chatsworth