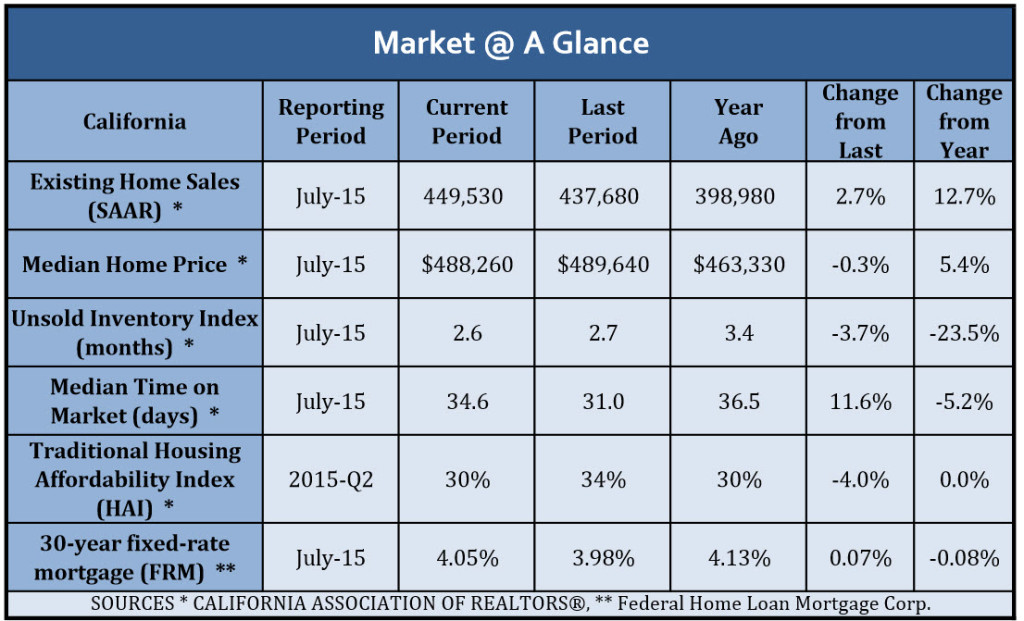 The California real estate market is on solid footing. Pricing has appreciated a little over 5% year over year. The appreciation is driven by strong sales and low inventory.
The affordability index has been dropping because of the higher property values. The interest rates have stayed steady around the 4.0% range. The affordability index will take a hit when the interest rates go up.
The government has pushed Freddie, Fannie and FHA to ease down payment requirements and mortgage insurance costs to help buyers low on funds to purchase. Also starting to see some "alternate documentation" loans for self employed borrowers that have issues with their tax returns… What is old is new again (go figure).
If you are in the Los Angeles area, have any questions or real estate sales or financing needs, feel free in contacting me.
Ron Henderson GRI, RECS, CIAS
President/Broker
Multi Real Estate Services, Inc.
Gov't Affairs Chair – California Association of Mortgage Professionals
www.mres.com
ronh@mres.com
Specialist in the Art of Real Estate Sales and Finance
Real Estate market, mortgage rates, Los Angeles, San Fernando Valley, Conejo Valley, Simi Valley, Woodland Hills, West Hills, Calabasas, Chatsworth