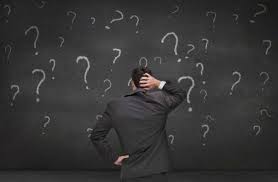 There are things people do when they apply for a mortgage, that they think are helpful, or don't have consequences, but can be detrimental to getting the loan. An approved loan can blow up last minute, as lenders will pull a new credit report right before funding a loan, to confirm there aren't any changes.
Here's a list of critical dos and don'ts that I give borrowers at the beginning of a loan process.
1) Do not transfer money around between accounts
2) Postpone all major purchases until after the close of escrow
3) Do not apply for new credit, close any accounts, or pay off any collection accounts (unless directed)
4) Monitor your email (including spam folder) and open your "disclosures" as soon as you receive them
5) If you're using a 401K or IRA account, you'll need to begin liquidating approx. 2 weeks before the close of escrow
6) If using gift funds, coordinate with me before transferring the money. Traceability and sourcing of the funds are critical.
7) Please do not send documents in 1 attachment. Please separate each attachment per subject matter.
8) Tell me anything that can remotely effect the financing:
a) Do you owe back taxes?
b) Have you ever been married (even for a short time)?
c) Is there any child support or alimony coming, or going?
d) Are you involved in any litigation?
Real Estate loans have gotten more difficult over the past few years. I to do my best to make the financing element of your transaction as smooth, and painless as possible.
If you are in the Los Angeles area, have any questions or real estate sales or financing needs, feel free in contacting me.
Ron Henderson GRI, RECS, CIAS
President/Broker
Multi Real Estate Services, Inc.
Gov't Affairs Chair – California Association of Mortgage Professionals
www.mres.com
ronh@mres.com
Specialist in the Art of Real Estate Sales and Finance
Real Estate market, mortgage rates, Los Angeles, San Fernando Valley, Conejo Valley, Simi Valley, Woodland Hills, West Hills, Calabasas, Chatsworth