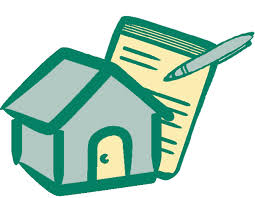 Should You Pay Off Your Mortgage Before Retirement? As I say often, it's all about the math.
CNBC recently published an article that covers the subject.  With mortgage rates still at historic lows, if you take into account the potential growth from other long term investments, locking up your assets in real estate, that would be hard to potentially access in the future, may not be the best application for those funds. There are several variables that should be taken into account, and every scenario evaluated on a case by case basis.
If you are in the Los Angeles area, have any questions or real estate sales or financing needs, feel free in contacting me.
Ron Henderson GRI, RECS, CIAS
President/Broker
Multi Real Estate Services, Inc.
Gov't Affairs Chair – California Association of Mortgage Professionals
www.mres.com
ronh@mres.com
Specialist in the Art of Real Estate Sales and Finance
Real Estate market, mortgage rates, Los Angeles, San Fernando Valley, Conejo Valley, Simi Valley, Woodland Hills, West Hills, Calabasas, Chatsworth
*Should You Pay Off Your Mortgage Before Retirement?  CNBC Oct 13, 2015
Conventional wisdom holds that retirees should not enter their golden years still holding a mortgage. However, Diahann Lassus, president and chief investment officer of wealth-management firm Lassus Wherley, claims "that's not a one-size-fits-all answer today, because there are many other factors you have to think about."
Thanks to today's low interest rates and reasonable long-term returns from investments, it may make more sense for retirees to carry a mortgage for a longer than usual period, she noted. Trouble is, many people are "obsessed" with paying their mortgage off. Either way, there are two parts to any such decision: the math and the emotion.
If you're considering paying off a mortgage "because it's really bothering you that it's hanging over your head, you really want to start thinking about a longer time frame than tomorrow," said Lassus. She recommends thinking 10 or even 15 years out but still making extra payments each year. However, don't take money out of 401(k) plans and the like to help pay down your mortgage, she cautioned, "because it will benefit you more for the long term to build those retirement accounts."
Conversely, carrying a mortgage into retirement offers a lot of financial positives — especially if you have a very low interest rate. "What you can do is invest those dollars [and] your earnings could be significantly higher, which means you're using someone else's money to earn more so that you're able to build your retirement assets over time," said Lassus. "And that tax deduction makes it even more cost-effective."
In the end, act only after you've looked at the math in terms of investment returns vs. mortgage costs, she said. "But you also have to be able to sleep at night."