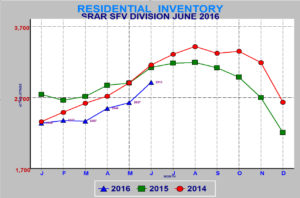 Real estate prices are a result of supply vs demand. The local market has been slowing down, but the active inventory is still low. Some people have been talking about a bubble, but until the inventory rises substantially, that's not a possibility.
The real estate market changes direction very slowly. We'll see an inventory increase well ahead of any major change in valuations.
If you are in the Los Angeles area, have any questions or real estate sales or financing needs, feel free in contacting me.
Ron Henderson GRI, RECS, CIAS
President/Broker
Multi Real Estate Services, Inc.
Gov't Affairs Chair – California Association of Mortgage Professionals
www.mres.com
ronh@mres.com
Specialist in the Art of Real Estate Sales and Finance
Real Estate market, mortgage rates, Los Angeles, San Fernando Valley, Conejo Valley, Simi Valley, Woodland Hills, West Hills, Calabasas, Chatsworth