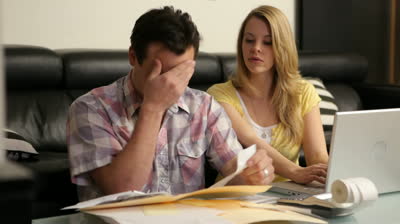 California Gov. Jerry Brown has signed SB 1150, the Homeowner Survivor Bill of Rights (SBOR) with the new law scheduled to go into effect in January. This will help eliminate many "red-tape" or "widows" foreclosures.
SB 1150 is designed to protect the rights of surviving homeowners that owns a residential property but was not listed on a mortgage where the borrower has passed away. This situation has created complaints of lenders and servicers refusing to communicate with the surviving homeowner—defined by the new law as widowed spouses, domestic partners, heirs, siblings, and joint tenants—while pushing for foreclosure. SBOR now requires servicers to communicate with surviving homeowners on the process of assuming the mortgage, and will also enable surviving homeowners to sue lenders and servicers that fail to comply with the new law.
SBOR was co-sponsored by the California Reinvestment Coalition, Housing and Economic Rights Advocates and the California Alliance for Retired Americans, and the law follows charges that California servicers were not cooperating with surviving homeowners despite 2013 guidances on the subject by the U.S. Department of the Treasury and the government-sponsored enterprises and a 2014 guidance from the Consumer Financial Protection Bureau.
SB 1150 clarifies the responsibilities of a mortgage servicer when a borrower dies and leaves a surviving homeowner who is not on the loan. The bill extends the transparency procedures of the existing Homeowners Bill of Rights to prevent unwarranted foreclosures. The Law does not require the lender to offer a loan modification, or accept an assumption of the loan. Only to provide "information" and communicate directly with the surviving homeowner about loan assumption, and foreclosure avoidance options.
If you are in the Los Angeles area, have any questions or real estate sales or financing needs, feel free in contacting me.
Ron Henderson GRI, RECS, CIAS
President/Broker
Multi Real Estate Services, Inc.
Gov't Affairs Chair – California Association of Mortgage Professionals
www.mres.com
ronh@mres.com
Specialist in the Art of Real Estate Sales and Finance
Real Estate market, mortgage rates, Los Angeles, San Fernando Valley, Conejo Valley, Simi Valley, Woodland Hills, West Hills, Calabasas, Chatsworth