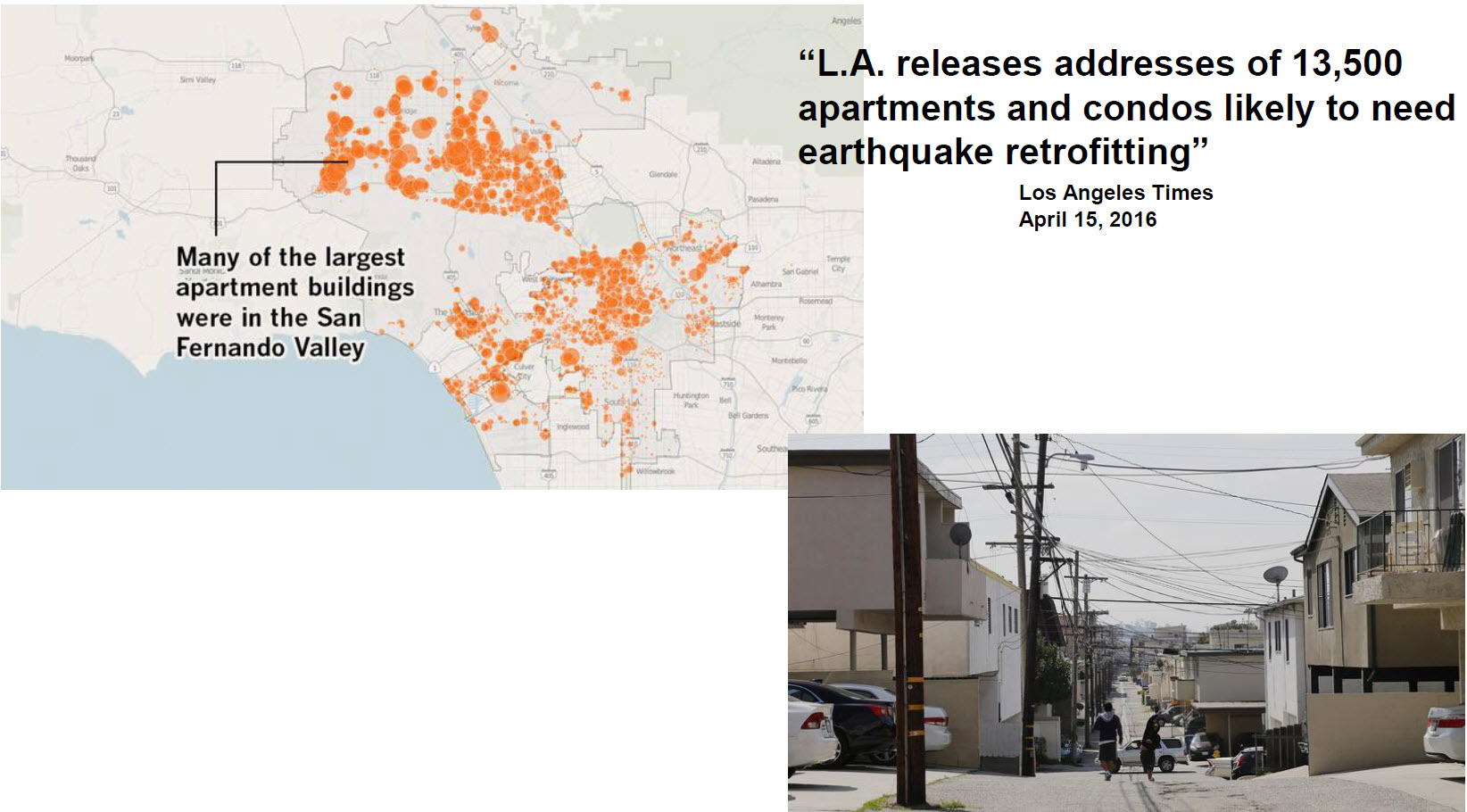 Condominiums or townhouses built pre-1978 may require structural modifications to meet the City of Los Angeles mandatory retrofit ordinances.
The seismic retrofit ordinance became law February 2016, and requires the retrofit of pre-1978 wood-frame soft-story buildings and non-ductile concrete buildings. The goal of the mandatory retrofit programs are to reduce structural deficiencies and improve the performance of these buildings during earthquakes. Without proper strengthening, these vulnerable buildings may be subjected to structural failure during and/or after an earthquake. The retrofitting is not to save the structure, but to save lives during a major earthquake.
Many people that are familiar with the ordinance only think it's applicable to the tuck under parking in apartment buildings. It is much broader in scope. It covers:
1) soft first story buildings,
2) Non-ductile reinforced concrete buildings,
3) Telecommunication infrastructure (cellular towers, internet maintenance, data centers, earthquake early warning system)
4) Water system infrastructure (firefighting water supply, water transit systems, aqueducts, dams, reservoirs, etc)
There are two divisions of the ordinance that effect residences and businesses. There are an estimated 1.2 million buildings that exist in Los Angeles that fall under this law, and ultimately will require an inspection by the Dept of Building and Safety, whether or not they require retrofitting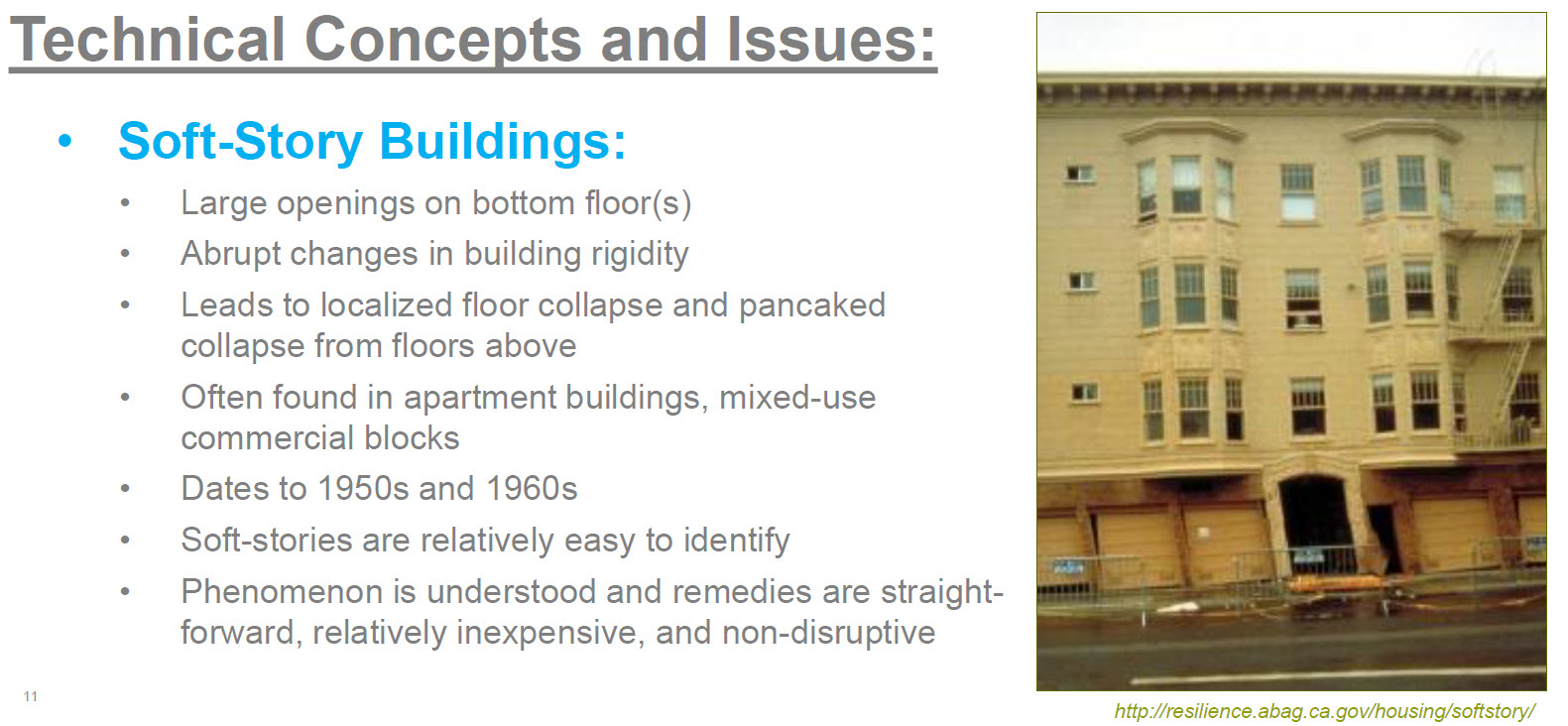 Division 93 – Mandatory Earthquake Hazard Reduction in Existing Wood-Frame Buildings with Soft, Weak or Open Front Walls. This not just tuck under parking, but any wall line that has less than 70% of the strength of the wall above. These modification need to be completed within 7 years .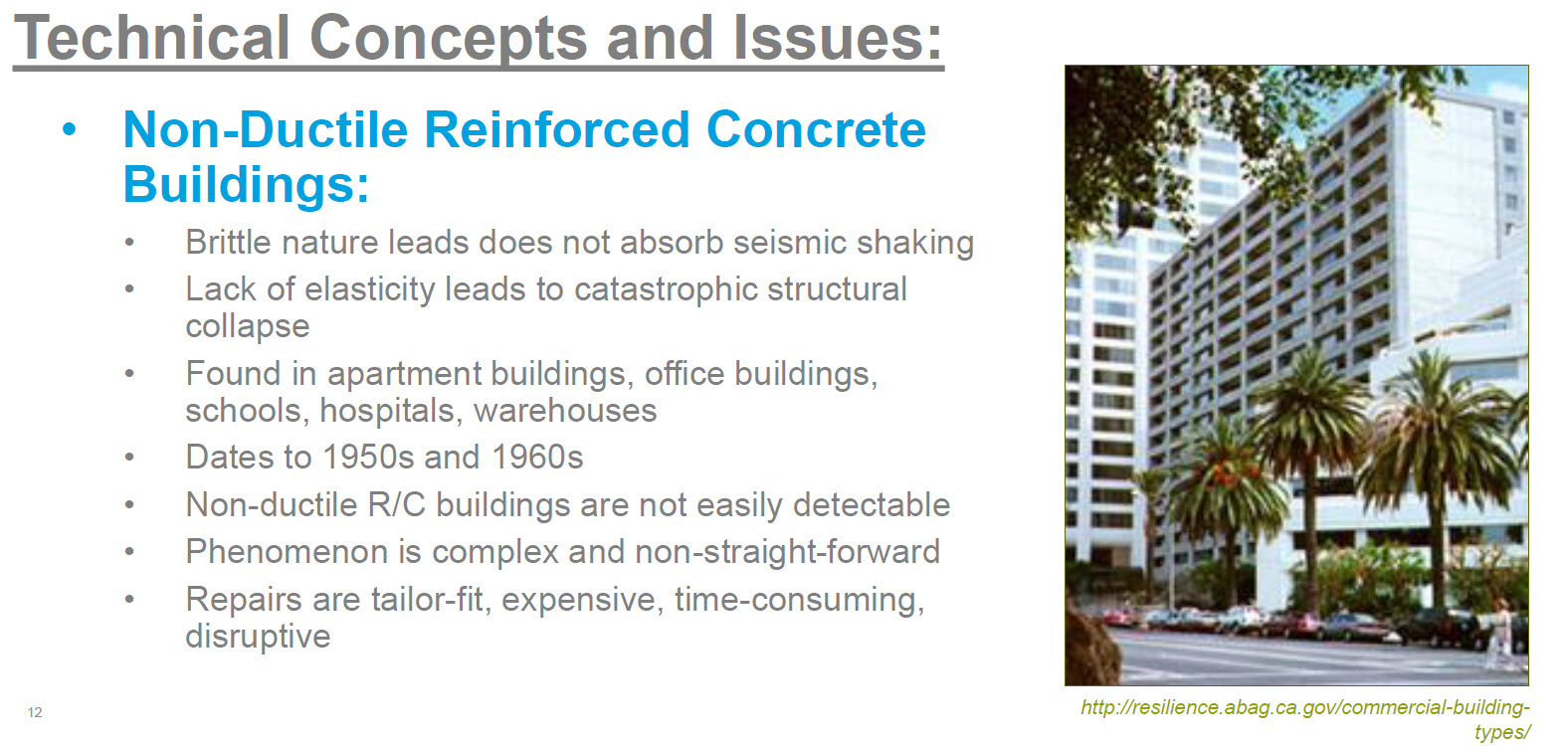 Division 95 – Mandatory Earthquake Hazard Reduction in Existing Non-Ductile Concrete Buildings covers existing concrete buildings that have that may have met building codes when constructed need to be upgraded. These modifications need to be within 25 years. Very complex, and expensive.
Most soft story retrofitting can potentially be completed without substantial dislocation of occupants. The concrete building scenario may be much more disruptive to businesses and occupants.
Condo owners can expect special assessments to cover the cost of the retrofit. It would be impossible to collect the funds it would take to retrofit directly from the owners. Another cost would be the relocation of tenants (if applicable). City wise the estimate of the retrofit will be somewhere around $1.5 billion, and at least that much in relocation and business loss cost.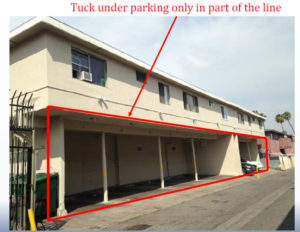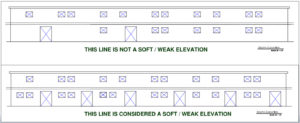 To check if a specific property is on the initial list of properties related to the "soft story" retrofit go to the Dept of Building and Safety site.
Even though this law is only applicable to the City of Los Angeles, expect the adjacent cities Santa Monica, Burbank, San Fernando, Glendale, etc, to be included in this type of retrofit mandate.
A few additional takeaways… If you're buying a property, be aware that if it was constructed prior to 1980 it may be caught up in this law. Most regular property inspections won't be evaluating the property in relation to this law. Very few real estate agents, property owners, or home owner associations are aware of this law. Letters from the Dept of Building and safety will be trickling out to the subject properties over the next two years.
Realtors, the law, if retrofitting must be, or has already been completed, the financial elements must be taken into account when comparing properties. At some point the law will be taken into account by lenders when supplying purchase, or refinance mortgages.
Warning !!! When the Dept of B&S notifies the owner that a building falls under the scope of this law, the owner must advise all current and prospective residential or non-residential tenants, subtenants, lessees, sublessees, or any other person(s) entitled to the use and/or occupancy of the building of such determination… If an owner does not give the notice, or negligent in the completion of the required retrofit, and an applicable party is injured or killed during an earthquake, the owner can be criminally and civilly responsible.
If you are in the Los Angeles area, have any questions or real estate sales or financing needs, feel free in contacting me.
Ron Henderson GRI, RECS, CIAS
President/Broker
Multi Real Estate Services, Inc.
Gov't Affairs Chair – California Association of Mortgage Professionals
www.mres.com
ronh@mres.com
Specialist in the Art of Real Estate Sales and Finance
Real Estate market, mortgage rates, Los Angeles, San Fernando Valley, Conejo Valley, Simi Valley, Woodland Hills, West Hills, Calabasas, Chatsworth