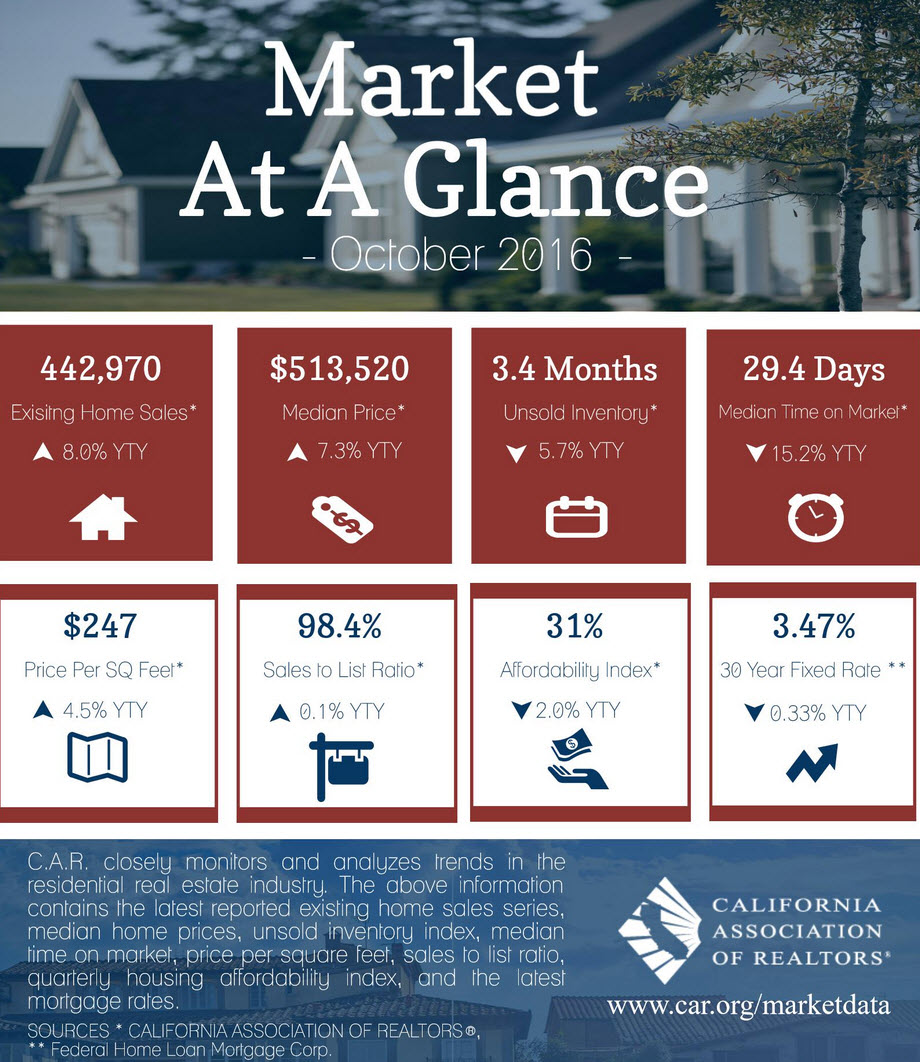 October had very solid numbers for California real estate. Over the next couple months the effect of the interest rates jumping substantially after the election will permeate into the affordability index. The rate increase is not reflected in these numbers.
It's normal for fence sitters to jump when there is a interest rate increase trend becoming obvious to the population, but given the existing low inventory, and tighter loan underwriting guidelines, it may not result in a large increase in sales (like prior cycles). It may supply a short term price increase.
The real estate market can shake off an increase in interest rates, as long as there is a good economy and increase in wages. Fingers are crossed the new administration is productive…
If you are in the Los Angeles area, have any questions or real estate sales or financing needs, feel free in contacting me.
Ron Henderson GRI, RECS, CIAS
President/Broker
Multi Real Estate Services, Inc.
Gov't Affairs Chair – California Association of Mortgage Professionals
www.mres.com
ronh@mres.com
Specialist in the Art of Real Estate Sales and Finance
Real Estate market, mortgage rates, Los Angeles, San Fernando Valley, Conejo Valley, Simi Valley, Woodland Hills, West Hills, Calabasas, Chatsworth