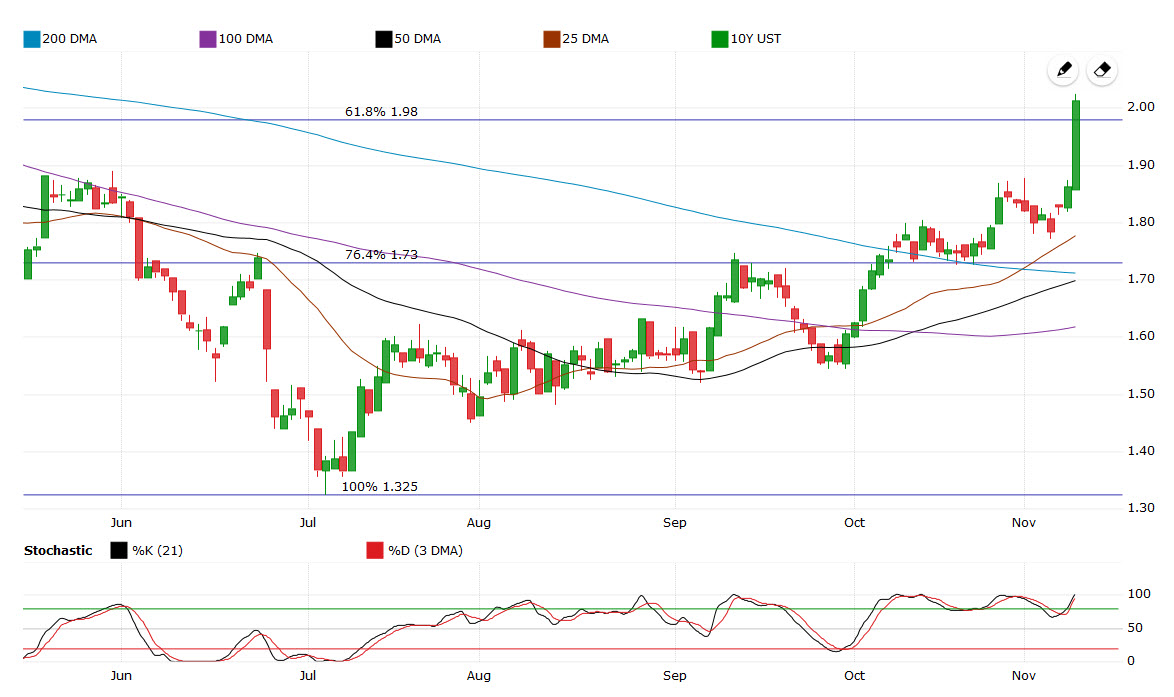 The financial markets didn't have a Trump presidential win built into the numbers. The dust hasn't settled yet, but the 10 year note and mortgage interest rates jumped hard this morning. After several mid-day rate hikes, some lenders have stopped locking loans, until the market settles down.
Attached is a chart of the 10 year note. You can see how the rates have gradually been going but over the past couple months, but had the biggest jump today. The rates haven't been this high since January.
The perception is Trump's policies may be pro business, pro growth, but inflationary. My experience has been a good economy is better for the real estate market than low interest rates. Fingers crossed…
If you are in the Los Angeles area, have any questions or real estate sales or financing needs, feel free in contacting me.
Ron Henderson GRI, RECS, CIAS
President/Broker
Multi Real Estate Services, Inc.
Gov't Affairs Chair – California Association of Mortgage Professionals
www.mres.com
ronh@mres.com
Specialist in the Art of Real Estate Sales and Finance
Real Estate market, mortgage rates, Los Angeles, San Fernando Valley, Conejo Valley, Simi Valley, Woodland Hills, West Hills, Calabasas, Chatsworth