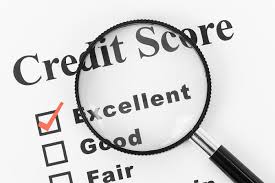 I've been saying it for years when I give credit seminars, I recommend that everyone pulls their own credit from the credit bureaus once a year to verify the accuracy of the information in the system, but ignore the credit scores they supply. I've been calling those scores "toys".
Now the Consumer Financial Protection Bureau (CFPB) shows they agree with me, as they fined TransUnion and Equifax  $23 million for how they marketed these useless credit scores to consumers.
The CFPB claims the bureaus misstated the cost and usefulness of the credit scores the two were selling. TransUnion was selling Vantage Score and Equifax was selling a proprietary score, not the FICO scores that are commonly used in mortgages.
Credit scores are numerical summaries designed to predict consumer payment behavior in using credit. They are critical when qualifying for loans, and to determine what interest rate the borrower would qualify for.
Per the CFPB enforcement action:
Deceiving consumers about the value of the credit scores they sold: In their advertising, TransUnion and Equifax falsely represented that the credit scores they marketed and provided to consumers were the same scores lenders typically use to make credit decisions. In fact, the scores sold by TransUnion and Equifax were not typically used by lenders to make those decisions.
Deceiving consumers into enrolling in subscription programs: In their advertising, TransUnion and Equifax falsely claimed that their credit scores and credit-related products were free or, in the case of TransUnion, cost only "$1." In reality, consumers who signed up received a free trial of seven or 30 days, after which they were automatically enrolled in a subscription program. Unless they cancelled during the trial period, consumers were charged a recurring fee – usually $16 or more per month. This billing structure, known as a "negative option," was not clearly and conspicuously disclosed to consumers.
At best, the scores supplied by the consumer sites are "educational", at best. If you track it over time, it may tell you if your score is basically going up or down. But the numbers will not be a true indication of how a lender will see your score.
Also borrowers need to be aware that algorithms used to qualify for a mortgage, auto or consumer credit are all different. Even though the scores are derived by the same data, scores can range substantially when buying a car, or getting a mortgage. The system leans harder on previous auto loan credit history when qualifying for a new auto loan, and the same with getting a mortgage, or credit card.
If you are in the Los Angeles area, have any questions or real estate sales or financing needs, feel free in contacting me.
Ron Henderson GRI, RECS, CIAS
President/Broker
Multi Real Estate Services, Inc.
Gov't Affairs Chair – California Association of Mortgage Professionals
www.mres.com
ronh@mres.com
Specialist in the Art of Real Estate Sales and Finance
Real Estate market, mortgage rates, Los Angeles, San Fernando Valley, Conejo Valley, Simi Valley, Woodland Hills, West Hills, Calabasas, Chatsworth