The interest rates have had a steady drop since the beginning of July. If you look at a chart of the 10 year treasury yield (most closely correlates with the movement of 30 year mortgage rates), you can see the steady rate decline. Most of this drop has been due to a combination of lower than expected inflation numbers, and a flight to safety, as North Korean nuclear weapon testing, and Washington geopolitical reactions are rattling the markets.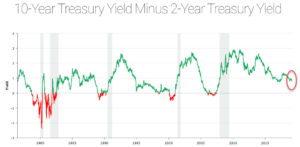 The rate reduction is not uniform across the entire yield curve. The shorter term 1 month/1 year rates have gone up. If you check out the chart of the  10 year minus 2 year treasury yields, the difference in yield is very compressed, and under 1%.
The Federal Reserve meets again September 19-20. Don't expect a rate hike, but additional information on the liquidation of the $4.5 Billion Fed balance sheet should be forthcoming.
This is still a good time to refinance, or purchase real estate.
If you are in the Los Angeles area, have any questions or real estate sales or financing needs, feel free in contacting me.
Ron Henderson GRI, RECS, CIAS
President/Broker
Multi Real Estate Services, Inc.
Gov't Affairs Chair – California Association of Mortgage Professionals
BRE #00905793 NMLS #310358
www.mres.com
ronh@mres.com
Specialist in the Art of Real Estate Sales and Finance
Real Estate market, mortgage rates, Los Angeles, San Fernando Valley, Conejo Valley, Simi Valley, Woodland Hills, West Hills, Calabasas, Chatsworth