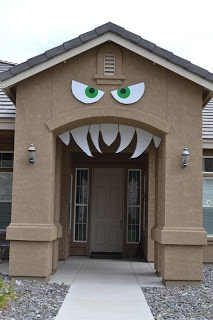 Is your house eating you up?
If you find yourself struggling to make your house payments, or there are potential issues in completing a standard sales transaction, or getting a refinance because of your loan to value, there are many options for you to evaluate. Some options, may or may not be available to you because of your circumstance. Some options may be painful, but a necessity…
Ron Henderson GRI, RECS, CIAS Broker/President of Multi Real Estate Services, Inc is a certified licensed consultant, and can help guide a property owner through the mine field of options.
As a Board Member of the California Association of Mortgage Professionals and a mortgage originator for around 30 years, Ron is familiar with all the latest loan programs that have underwriting flexibility. Having substantial short sales background, he can pre-qualify the package for the lender(s) submission, so precious time is not wasted with a transaction not being approved, and unproductive time with the property on the market.
It's all about making the process as painless, and financially viable. Ron will look out for your best interest.
Refinance the existing loans – High loan to value conforming, Non-QM, HARP (Home Affordable Refinance Program)
Loan Modification – Existing loan principle write-off, loan terms adjustment, temporary/permanent interest rate adjustment
Short Sale – Negotiate with the present lender(s) to accept less than existing principle amount
Equity Holding Trust (PACTrust) – Unique means of acquiring (or selling) the benefits of real estate ownership without the necessity of new financing or standard down payment requirement
Just keep plowing – After evaluating all your options, sometimes just hanging in with your present scenario may be best
Going to foreclosure – Many times the easiest route, but seldom is it the only option, and never the best
If you are in the Los Angeles, San Fernando Valley, Simi Valley or Conejo Valley regions, don't wait, or procrastinate. Time works against your potential options. Contact Ron now for a free initial consultation.
Ron Henderson, GRI, RECS, CIAS
President/Broker
Multi Real Estate Services, Inc
Direct 818-999-3981
818-999-3981
E-mail ronh@mres.com
DRE # 00905793 NMLS #310358